<!-- Global site tag (gtag.js) - Google Analytics -->
<script async src="https://www.googletagmanager.com/gtag/js?id=UA-3851332-1"></script>
<script>
window.dataLayer = window.dataLayer || [];
function gtag(){dataLayer.push(arguments);}
gtag('js', new Date());
gtag('config', 'UA-3851332-1');
</script> Artist's Statement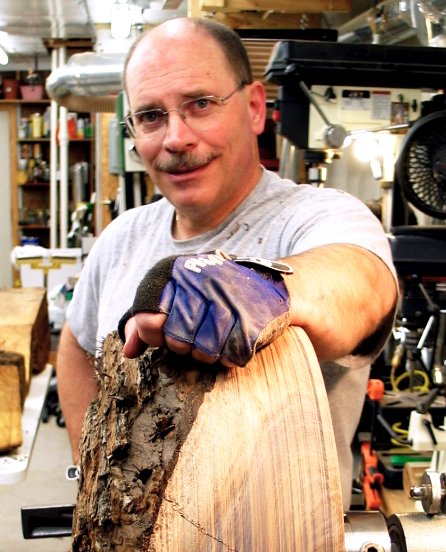 We moved to Greenville as a young family in 1990 and never looked back. It was easy to fall in love with the people, the weather, the mountains, and the small size with a big outlook.
Art is a relatively new endeavor for me. Trained as an engineer, wired as an entrepreneur, I spent most of my 30-year career in business. I came to love woodworking, and especially turning, because it is so creative and challenging.
Turning is a lot like some forms of sculpting or carving, in that it is a subtractive process. Once the wood is gone, it's gone forever! Even more challenging is the fact that both the piece and the tool are moving at the same time.
So, the artist has to be carefully creative, allowing the natural beauty of the wood to appear as part of the turning process without getting too carried away, ending up with only a nice pile of sawdust! It is a bit like mining for gems. A very unappealing chunk of wood often turns into a breathtaking piece of art.
The real secret to fine woodworking, though, lies in finishing. The real payoff comes when I am at the buffing wheel watching the beauty just burst out of the piece.
In addition to wood as a medium, I am also working with stone and metallic inlay to add incredible new dimensions of color, texture, and expression. Despite being a very challenging and time-consuming process to achieve a harmony of flow, color, and finish with these very different materials, the extra effort is well worth it.
When not in the studio turning, John is the President of
iLEAD Success, is a business and leadership consultant and small businessman's coach.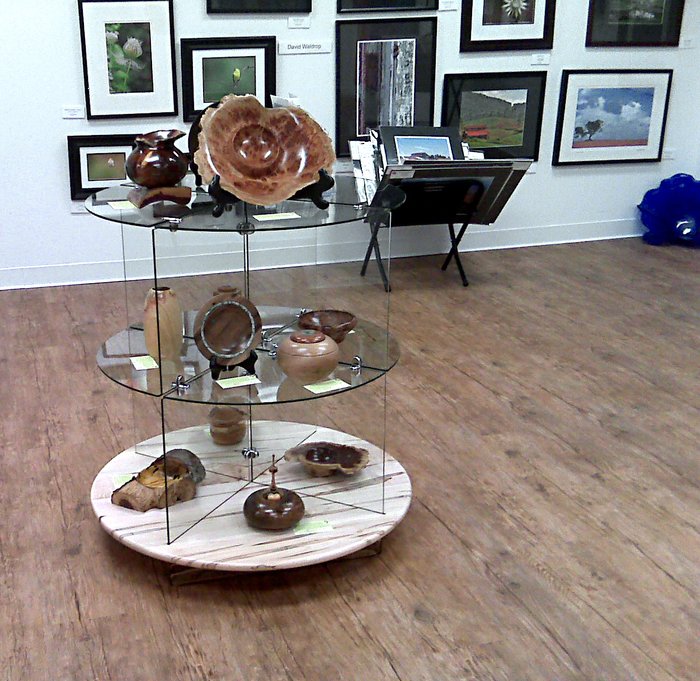 Swirls and Burls displays at the
Artist's Guild Gallery of Greenville
at 200 Main St. in downtown Greenville (next to Bertolos).
Come and visit the Gallery!